Frequently Asked Questions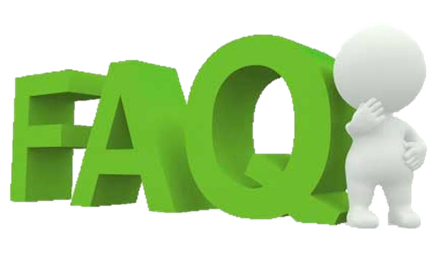 Shipping Time: Place orders by 11:00 AM EST Monday to Friday except holidays and your order will ship the SAME day. Be sure to contact us in advance if you have a deadline.
Shipping Fees: Call or email us for a shipping quote. We may be able to offer a better rate than shown on our website. For larger orders a special shipping discount may be available.
Discounts: Quantity discounts are available for most items, inquire.
Payments: Visa, Master card, Visa/Debit, Amex, Cash, Paypal
Returns: Are accepted, however up to a 15% restocking fee may apply. The item to be returned should be in new condition. Once the item is returned we will inspect it and make a refund to the same form of payment used for the purchase.
Damaged product: Contact us within 2 days of receiving the shipment if you have a damaged item. We will pick it up at no cost to you and either send a replacement also at no additional cost to you or give you a refund.
Pick Up Orders: You can pick up orders at our warehouse instead of having your orders shipped. Shipping fees will not apply for orders picked up. If you had previously paid for the order, we will refund the full shipping fees. Notify us in advance if you prefer to pick up the order. Hours for pick ups: Monday to Friday, between 10:30 AM to 4:30 PM except holidays.
Warehouse Location: We are located in Pickering, Ontario, CANADA. We stock and ship all products in our website.
Shipping Destinations: We ship to all destinations in Canada, USA, most European countries and Australia.
Garments Bags: All garment bags are sold by the case of 50 pieces. Smaller quantities can be purchased for some items.
Printing: Send us your logos to custom print your garment bags. The minimum quantity to print a logo is 100 bags. Your orders can be shipped 2 weeks from the time the logo is approved.
Printing Format: All our non woven bags can be printed on. We print 2 ways: Silk Screen Printing and Heat Seal Printing. If you prefer to print the bags yourself you can do this as well.